GINGER PIG
Identity















 
Starting out over twenty years ago in North Yorkshire with just three Tamworth pigs and a stall in Borough Market selling only sausages, Ginger Pig now have numerous butchers shops across London, supply excellent restaurants and are a acclaimed name nationally and internationally.
Tim Wilson has regenerated respect for butchery and the nation's interest in meat provenance and animal welfare. He is an exemplary traditional farmer, renowned for farming a sustainable mix of native breeds and arable.
Our aim for the identity was to reflect the good animal husbandry and origins of the business.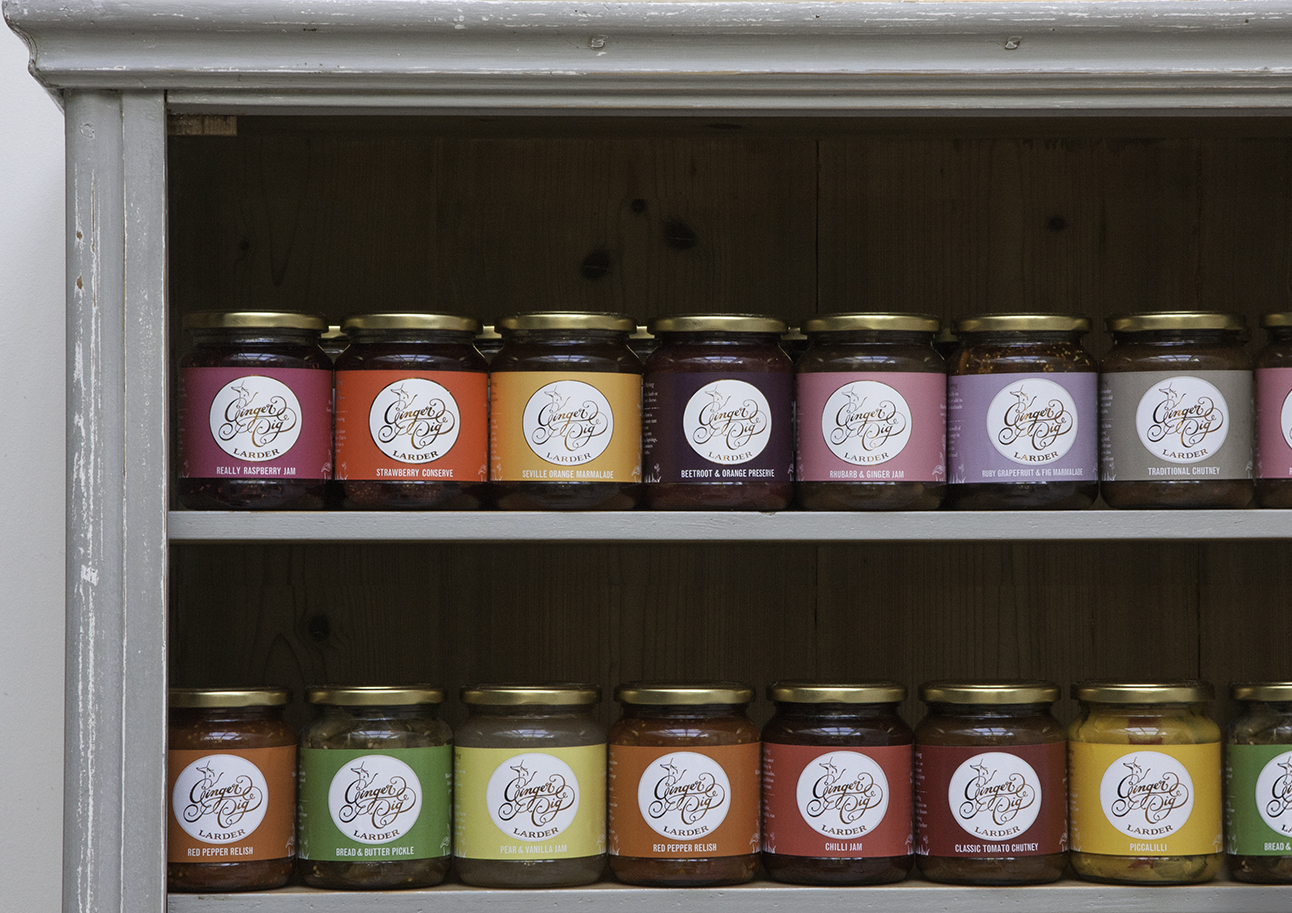 We created a distinctive identity to appeal to their origin-aware, food lover customers which reflected both sides of their business: the care, attention and time they take to produce exceptional quality hand-reared meat; and their commitment to superior service.
Specifically, the bold, fluid strokes of the logo evoke both their full-bodied rare breed animals and the flamboyance of owner Tim Wilson; its hand-drawn execution echoes the measured, devoted skill that goes into rearing and caring for each animal. The snout and head of the pig which flourishes from the initial 'G' is a Tamworth, the original ginger pig, with her tail spiralling out of the final 'g'.